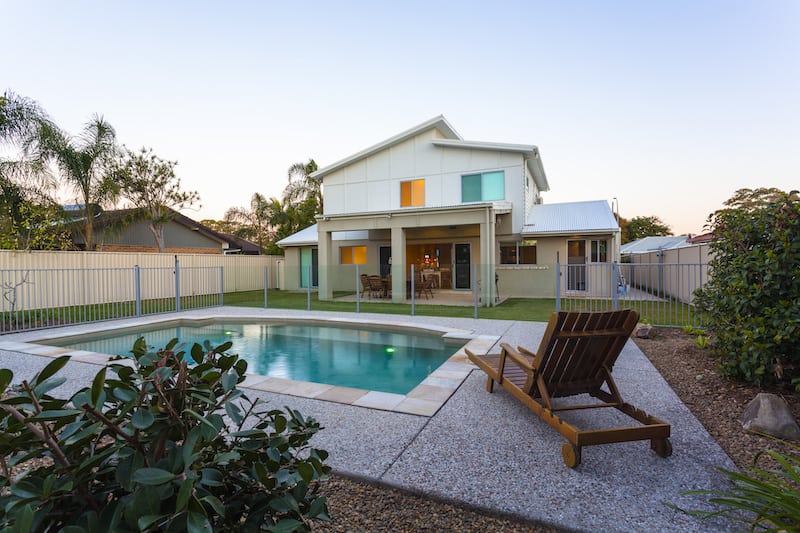 11 Sep

Choosing a Pool Repair Company: What You Need to Know
How to Choose a Pool Repair Company
If you own a pool, then you're probably familiar with the level of maintenance required to ensure that your family members have a safe place to swim. If you are inexperienced at maintaining your pool, you can do more harm then good when it comes to repairing, providing maintenance, and properly balancing chemicals. Hiring a pool repair company can alleviate your responsibility to maintain the pool!
So, how do you choose a pool repair company? Here is a list of things to consider when trying to choose a pool repair company for your property:
What do reviews say about this pool repair company?
Does the pool company have proper licensing and permits?
Does the business provide maintenance that meets your needs?
Does the business service the type of pool you have?
Would you trust this pool service on your property or around your family?
How well does the pool company communicate?
Hiring a pool repair company can save you from the stress and frustration that comes with trying to maintain your own swimming pool; however, you want to make sure you choose a pool business. that meets your needs and provides a reliable service. Keep reading to learn more about each point.
What Do Reviews Say About This Pool Repair Company?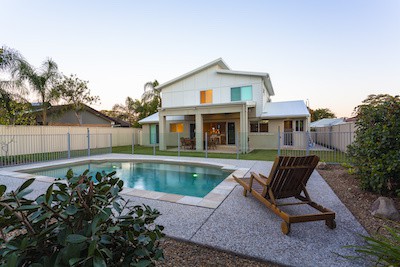 Reviews are one of the best ways to get honest feedback from customers. It's proven that most people will choose a business based on their star-ratings or positive reviews. This is a great way to start your search for a pool repair company to hire. Start by searching online for pool companies in your area. From there, you can read Google reviews, Facebook reviews, and more.
Another way you can see what customers are saying is by asking the pool repair company for referrals. Can they refer you to a customer that is willing to share their experience with you? If the company cannot provide any referrals, chances are that most of their customers are left unhappy. A happy customer is more than willing to share about their good experience.
If you find a pool repair company you like, one of the best ways you can support them is by leaving them a positive review. Your words will be read by potential customers and could be the reason someone decides to hire them.
Does the Pool Company Have Proper Licensing and Permits?
Depending on the state you live in will determine the laws and regulations on pool companies. Many states require pool repair companies to have specific licensing and permits before they can legally work. These regulations will keep you safe as a consumer, so it's important to find a pool company that respects these laws.
Pool companies can get certifications for pool chemistry, pool repair, and pool maintenance. As you research pool services, take time to look through their certifications. The certifications usually mean that the team has been properly trained and tested in the certified areas.
An unskilled pool technician could create potential risks for swimmers. If chemicals are incorrectly added to the pool, swimmers may find that their skin and eyes become irritated. If a pool technician overlooks a safety hazard, your family and friends could be in a potentially life-threatening situation. This is why it's important to find a skilled and experienced pool company to service your pool.
Another thing to look for when choosing your pool company is how many years of experience the team has. If the team has many years of experience, then they've probably worked with many different types of pools and situations. If not, then they may be more green and new to the business.
Does the Pool Business Provide Maintenance That Meets Your Needs?
Do you want your pool cleaned once a week or do you need pool equipment reviewed once a month? It's important to choose a pool company that can cater to your specific requests and scheduling. Most pool repair companies provide regular maintenance on a weekly or monthly basis. Some companies also provide customized services to best serve their clients.
Pool maintenance isn't a one-time thing; whether you're doing your own pool maintenance or hiring a company to do it for you, your pool will require attention year-round. Many pool repair companies provide pool maintenance services year-round in order to properly maintain the state of your pool.
You can also hire a pool service to take care of more specific needs for your pool. Maybe you're able to handle basic maintenance of your pool, but you need experienced help when it comes to repairs. A pool company will be able to help you. You can also look into hiring a pool company for one-time services like shocking the pool to get rid of algae.
Does the Pool Repair Company Service the Type of Pool You Have?
There are many different types of pools; there are in-ground pools and above ground pools, outdoor pools, and inside pools. Pools come in many different shapes and sizes that require customized care for specific dimensions. Before you hire a pool repair company, you need to make sure that they service your type of pool and provide regular maintenance on the schedule you need.
The majority of pools that pool repair companies service are residential pools. If you live in a Jenks neighborhood, one of the best ways you could find a pool repair company is by asking your neighbors. If your neighbor has a pool, it will likely be similar to the one you have. You'll know that your neighbor's pool repair company will be able to manage your pool as well.
It's important to know that the size of your pool may determine the price you have to pay for pool maintenance services. A larger pool will require more chemicals, which will cost more money. If you're hiring a pool company to clean your pool, a larger pool will take longer to clean. These are all things to keep in mind as you look for a pool repair service.
Would You Trust This Pool Service on Your Property or Around Your Family?
One reason most people are apprehensive about hiring a pool repair company is that strangers would have to be on their property on a routine basis. For this reason, you want to make sure you choose a pool company that has a good reputation.
A good pool company will be efficient at their jobs, meaning that they won't waste time on your property. They should also let you know when they plan on servicing your pool so that no swimmers will get in the way.  A bad pool company may show up unannounced and take more time than necessary to complete the task at hand. They will also leave you feeling nervous about whether or not they should be allowed on your property.
To keep your property and your family safe, it's important to find a good pool company. Once again, reading reviews is the best way to get first-hand knowledge about how reliable and trustworthy a pool company is. Always read reviews before you choose a pool company.
How Well Does the Pool Company Communicate?
It can be frustrating to work with anyone who doesn't communicate well. When it comes to hiring a pool company, you want to make sure you choose one that implements great communication skills. Many people may think that they can hire a pool maintenance company and never have to speak to the technicians throughout the entire experience; however, there are many moving parts involved.
The pool company should communicate with you about schedules. They will coordinate with you the best times they should come and service the pool. They should keep you updated on the state of your pool and whether any repairs are needed. They should promptly answer your questions and send invoices so you're not having to wait around.
As you look for a pool company, notice how quickly the business gets back to you about your inquiry. Talk to the pool technicians to see how they will be communicating with you. While this may seem like an unnecessary step in the beginning, it will make your life easier in the long run.
Owning a pool is definitely worth the time it takes to find a good pool repair company. When you hire the right company, you and your family will be able to enjoy your pool without the stress of having to maintain and repair it.
One of the perks of hiring a pool repair company is that they'll be able to keep you informed about the state of your pool. If you prefer to see to the maintenance of your pool by yourself, here's an article to read: Why Does My Pool Keep Turning Greed? Complete Guide.